H

ire Us
FEED A CROWD
✻
Our ability to feed thousands of hungry guests in a quick, clean, efficient manner is what we do best. Over the years, we have built lasting relationships with our partners nationwide. We pride ourselves on understanding the challenge of finding top-notch food offerings to both wow your guests and add to your bottom line.
Because Island Noodles are freshly prepared on our custom-made, gas-powered woks, our unique product is perfect for outdoor events. Just wait until you see our woks in action. We put on quite a show!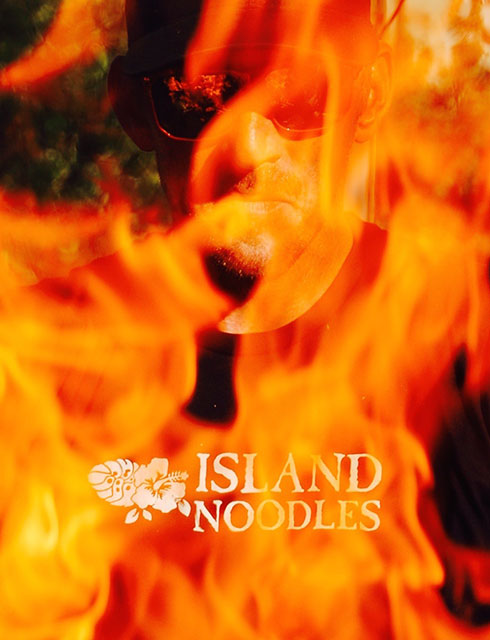 Product & Pricing
• Servings are 20 ounces and priced competitively.
• Containers are convenient, closable, portable and made from eco-friendly compostable material that is BPI certified.
Booth Information & Requirements
• Our booths are custom-built with an eye-catching, contemporary design. A fireproof canopy covers commercial rubber floors with a tarp underlayment. All booths are compliant with environmental health codes and fire marshal guidelines.
• General booth footprints are 10×20 ft, 15×20 ft and 20×10 ft and include covered work and exhibition cooking areas.
• Due to constant customer interaction and a dynamic exhibition cooking presentation, we generally request a corner location for easy viewing.
• If available, we request 20 30 amps of power (depending on time of day). However, we can provide our own power with Honda Whisper Quiet generators making Island Noodles versatile and adaptable as well!